Planning on going to Paris, France? Good choice! Going to the country of love is just what you need out of your boring week. The best part is that you could just binge-eat on the food that are exclusive in Paris!
Food is one of the best thing that comes out of travelling. This is mostly due to the fact that a lot of the food out there don't even really exist right where you are. And even if your country or area have the food that is supposedly exclusive to someplace else, you know they're just off-shoots of the real thing and nothing can beat the original.
And in France's case, either they invented the food or they PERFECTED it themselves.
So while you stay in Paris, make sure that you partake in these:
Croissants and Baguettes
We all know what baguettes are. They're famous for a reason. What better place top finally try them than in Paris itself? Oh, and did you know that they make the perfect croissants there?
Eclairs
They may be cream-filled and sweet, but they're so light that you would find yourself eating a dozen of them by yourself! Sweets-lovers would go nuts for these delicacies.
Macarons
As you can see, the top ones here are pastries. Paris is known to make and give out the best of them and this includes macarons. If you have the chance, make sure you visit one of their more famous shops and get a box for yourself.
French Cheese
If you love cheese, then you're going to love going through all the edible cheese in Paris. Go through all of them with your cheese-loving friend and taste all of them as much as your stomach is able to.
Oysters
Of course, you can get oysters anywhere else too. But did you know that French oysters are the best in quality and therefore taste? Don't miss this one out during your visit, especially if you love oysters.
Falafel
Falafels are what you may call a ham sandwich in Paris. They're just as delicious and you can't just not try them out while you're already there in France.
Couscous
This got voted as the most favourite dish back in 2006. Don't miss out on why that happened to be so! If it had become a favourite dish at an earlier time then you should know why for yourself.
Steak Frites
Eating steak and fries is something that is common in other countries. In Paris though, it is recommended, especially if you know which restaurant to go to.
Duck Confit
If you ever want a classic French duck dish, the duck confit would be your next best choice. It would be a nice change of pace from all the pastries you've engaged yourselves in.
CHOCOLATES!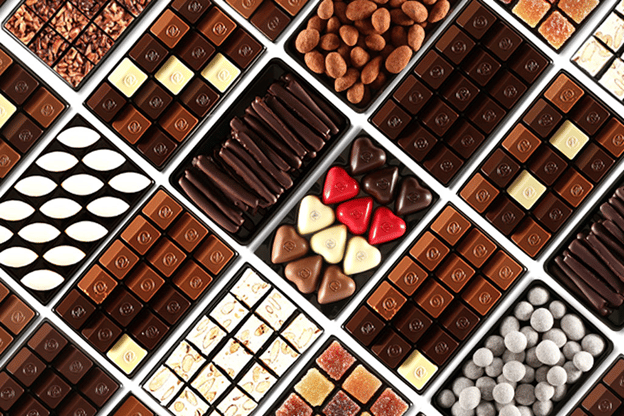 Yes, France does chocolates too and they are amazing. If you want to indulge yourself in sweets then don't hold back. Paris has every food you would want to eat.