Look no further than the wonderful little areas in Asia for a memorable honeymoon trip that doesn't lower even a bit of their quality at budget-friendly prices. Asia has so many places that you could choose from that don't deplete your wallet, making it the number one continent for vacation spots in the world.
Sugar Beach, Negros, Philippines
Unlike the more popular beaches in the tropical archipelago, the remote and beautiful Sugar Beach is more private and safe. It lets you have a more peaceful honeymoon without worrying about your privacy getting invaded.
Mekong River
If you can't choose a single country to go for your honeymoon, why not go for a cruise trip? A Mekong luxury river cruise can take you to several countries that the Mekong River passes through. This river flows through Vietnam, Cambodia, Laos, Thailand, Myanmar and China. So what better way to spend your honeymoon than on a luxurious cruise ship travelling to these countries?
Minna Beach, Minna-jima, Japan
Okinawa is a popular place in Japan for those who want to experience the tropical life. Yes, they have a lot of famous beaches but because they are famous, it's going to be a little hard enjoying them when it's so crowded by both locals and tourists. The quieter and more peaceful Minna Beach is also in Okinawa and is just as beautiful. It's a perfect honeymoon getaway.
Myanmar
Whether you are going to Yangon, Mandalay, Inle Lake, Bagan or Ngapali Beach, you will still enjoy a romantic honeymoon. There are so many Myanmar resorts that you could go to and enjoy a luxurious holiday at. Whether you want a peaceful and tranquil trip, or an extravagantly festive kind, Myanmar has it all.
Koh Lanta, Thailand
There is nothing better than spending a holiday at a tropical island with a tranquil atmosphere, beautiful views and internet virtually anywhere. Koh Lanta isn't as known as the other popular destinations in Thailand, but it sure is a gem to be found. Most honeymooners would want to spend their trip at a beautiful place that isn't packed with other tourists. Koh Lanta is that exact place.
Kota Kinabalu, Malaysia
This place offers fun activities while you are on your romantic trip. You could explore the wonderful rainforest, go diving, sunbathing, parasailing, snorkelling and so much more at Kota Kinabalu. It's on the adventurous side of things, which is a healthy thing to have. Things might get boring if it's too peaceful, after all.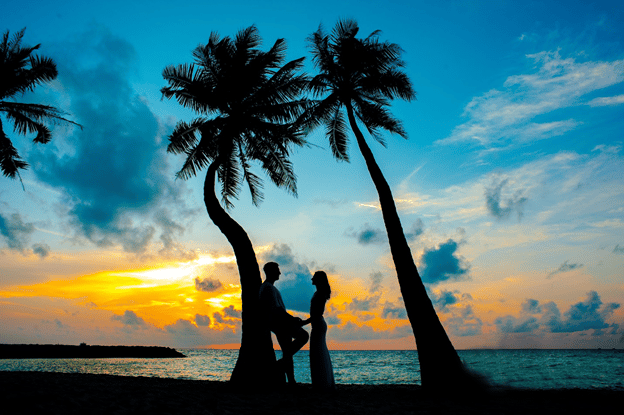 Every country has a few hidden gems in them that just needs a little attention. Finding them and digging through them is one of the most fun things to do prior to your vacation.